Cleaning your fine draperies can be easily done, once every three to six months.
You invest a lot of money in the draperies in your home. It only makes sense that a little time every once and a while to keep them in good shape. Most of the problems with draperies are caused by household dust settling.
If you have little children, food stains and spots can happen from messy hands, but it is easily resolved.
Lov 'N Kare Carpet Center cleans on location or we can take down, clean and rehang your draperies at your convenience.
Check the labels on your draperies and clean according to the manufacturer's instructions.
Also try to select cleaners that are perfume free when cleaning your draperies.
Try to use cleaners that are natural, colorless, odorless, non toxic and biodegradable. A water soluble is a good option too. By following these guidelines, you will avoid harmful or toxic chemicals.
For cleaning draperies, it may not always be possible to find natural products. However, if you can use natural cleaning products, you will be less likely to be left with a strong chemical smell and you won't have to block off your house for hours after you clean.
There are also some fine products out there that are not necessarily all natural, but when used according to the instructions, can be a fine way to clean your draperies.
Monthly maintenance of your draperies is a good idea. You should vacuum once every couple of weeks. More often if need be. Try to remove the dirt and dust on a regular basis and so it won't accumulate into a problem. Make sure that your vacuum is in good working condition, and that the vacuum bag is not over–full.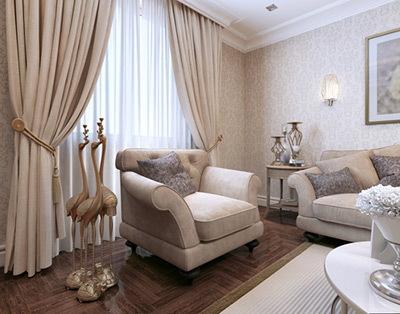 Helpful Cleaning Facts
FACT #1 – Over ninety percent of Professional Carpet Cleaners use Hot Water Extraction (Steam) Cleaning as their primary method for residential cleaning.
FACT #2 – No cleaning method removes all soiling. Hot Water Extraction (Steam) Cleaning, when done properly by a trained, certified professional cleaner, is the most effective cleaning method for removing the greatest percentage of soiling.
FACT #3 – No cleaning method leaves no cleaning solution or moisture residue. Hot Water Extraction is the only method that uses water to freely rinse cleaning solutions from the carpet the same way you use water to rinse your fabrics when they are cleaned in a clothes washer. Hot Water Extraction, used properly, leaves the least amount of residue behind after cleaning.
How Often Should You Clean Your Carpets?
A good rule-of-thumb would be to professionally clean your carpet every eighteen months.
Call us today to schedule an appointment: 877.291.7847
But no carpet is ever "stain-proof", but added carpet protectants, when properly applied, will enhance stain resistance to accidental spills and spots. It will also help remove more dry soil during vacuuming.
Never select a cleaning company solely based on price. Cleaning is not as cheap as some would like for you to think. Their technique is to advertise a low price to get you to call them, so they can push their low quality, ineffective goods at higher prices than what the real professionals charge. Thorough cleaning is not cheap, but it will extend the useful life of your investment and care for your carpeting in a way that will save you money in the long run.
MOTH Detection
How Do You Know If You are Harboring Them?
The actual flying adults. When a lot of flying adults are present the infestation can be considerable.
Loose carpet fibers resting on top of the pile. This results from the larvae actually eating the knots off the foundation of the rug.
Cocoons – 1/8 inch diameter x 1/2 inch long. They will be slightly fuzzy cylinders, usually the same color as the rug's pile. Larvae camouflage their cocoons to blend in with the color of the wool that surrounds them.
The actual larvae squirming along the pile surface and underneath the rug.
If you're in South Amboy, Perth Amboy, Old Bridge Township, East Brunswick, and Hazlet, NJ, contact us today to schedule an appointment: 877.291.7847. We're available for all manner of other cleaning services, including furniture cleaning and tile and grout work.