Hardwood floorwaxing – We only use the best Butcher's Floorwax available just like our grandmothers.
Clean, buff and polished. Walk on the wax instead of the polyurethane.
Floor waxing doesn't have to be a difficult job if you follow certain steps.
Most importantly, keep your floor as clean as possible. Dirt, food, liquids, and other spills build up. It will take a lot longer to remove them. On average, weekly floor cleaning is best.
Once a year, consider removing built up floor wax. You may notice a yellow filmy look from this build-up.
The more you vaccum or sweep, the longer the life of the flooring. When walking on large amount of dust and particles you wear away the protective coating faster.
Floor Waxing
Lov 'N Kare Carpet Center can help you keep those high traffic areas looking beautiful by extending the life of your floor. Dirt and grit can damage your floors permanently and cause unsightly scratches and nicks. Let us strengthen your floors.
Stripping Off The Old Wax
We can strip off all the old layers of wax, and with proper floor cleaning and waxing, your floors will maintain their original shine for years to come. A professionally waxed floor will lessen the impact of everyday wear and tear, helping to extend the life of your floors. The experts advise that regular professional floor cleaning can increase the longevity of your floors, and that saves you money in the long run. Retail, Commercial and Industrial, we clean all floors.
Buffing Floors Until They Shine Like New!
We use professional equipment: we also use the best cleaning and waxing products on the market, including hardwood paste wax and hardwood paste waxing methods. Come find out why we're the most affordable floor waxing service in New Jersey.
Call us today for a FREE estimate, we are here to answer all your questions.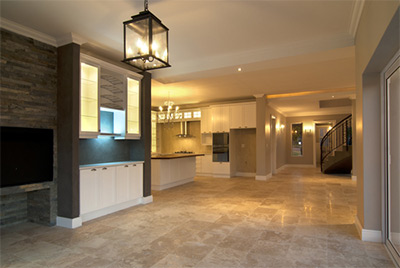 Helpful Cleaning Facts
FACT #1 – Over ninety percent of Professional Carpet Cleaners use Hot Water Extraction (Steam) Cleaning as their primary method for residential cleaning.
FACT #2 – No cleaning method removes all soiling. Hot Water Extraction (Steam) Cleaning, when done properly by a trained, certified professional cleaner, is the most effective cleaning method for removing the greatest percentage of soiling.
FACT #3 – No cleaning method leaves no cleaning solution or moisture residue. Hot Water Extraction is the only method that uses water to freely rinse cleaning solutions from the carpet the same way you use water to rinse your fabrics when they are cleaned in a clothes washer. Hot Water Extraction, used properly, leaves the least amount of residue behind after cleaning.
How Often Should You Clean Your Carpets?
A good rule-of-thumb would be to professionally clean your carpet every eighteen months.
Call us today to schedule an appointment: 877.291.7847
But no carpet is ever "stain-proof", but added carpet protectants, when properly applied, will enhance stain resistance to accidental spills and spots. It will also help remove more dry soil during vacuuming.
Never select a cleaning company solely based on price. Cleaning is not as cheap as some would like for you to think. Their technique is to advertise a low price to get you to call them, so they can push their low-quality, ineffective goods at higher prices than what the real professionals charge. Thorough cleaning is not cheap, but it will extend the useful life of your investment and care for your carpeting in a way that will save you money in the long run.
MOTH Detection
How Do You Know If You are Harboring Them?
The actual flying adults. When a lot of flying adults are present the infestation can be considerable.
Loose carpet fibers resting on top of the pile. This results from the larvae actually eating the knots off the foundation of the rug.
Cocoons – 1/8 inch diameter x 1/2 inch long. They will be slightly fuzzy cylinders, usually the same color as the rug's pile. Larvae camouflage their cocoons to blend in with the color of the wool that surrounds them.
The actual larvae squirming along the pile surface and underneath the rug.
If you're in South Amboy, Perth Amboy, Old Bridge Township, East Brunswick, and Hazlet, NJ, contact us today to schedule a waxing & buffing appointment: 877.291.7847.